A great website to help you planning your trip in Vietnam
A great website to help you planning your trip in Vietnam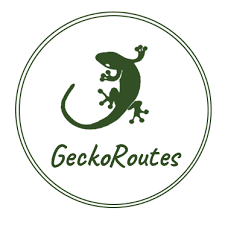 A great website to help you planning your trip in Vietnam
12:32 - 02/08/2019
Less planning, more travel
Planning a trip shouldn't take more than a few minutes. And with GeckoRoutes it won't. The guides provide you with all the information you need in one place.
their travel guides cover hundreds of travel routes in South East Asia, in which they compare all available methods of transport on price, duration and level of comfort.
For now, thier focus is on Vietnam, Cambodia, Laos, North-Thailand, but they are working on adding more destinations in South East Asia. In February and March they travelled through the Philippines, so expect a lot new content from this country! You can already find the routes for the Philippines by using the search tool!
Top 3 travelroutes in Vietnam
Vietnam has been the first country added to GeckoRoutes as it requires quite a lot of planning and has many transport options to reach each route.
To give you some extra help with planning your trip to Vietnam, He created a top 3 of my favourite destinations in Vietnam. These destinations are Sa Pa, Halong Bay and Hoi An. Continue reading if you want to know why these are His favourite!
Exploring the breathtaking karst mountains in Halong Bay or Cat Ba is something you cannot leave out of your itinerary. Check the route of how to get from Hanoi to Halong Bay to find your best options or to book a boat cruise including transport from Hanoi.
Want to explore the magnificent ricefields in Sa Pa? Travelling by train from Hanoi to SaPa is one of our favourite routes in Vietnam! Thanks to the sleeper train, you can get a good night of sleep during this 8-hour journey to the stunning rice fields in the North of Vietnam!
Looking for a vibrant and cultural city in Vietnam? Hoi An is the favourite destination of many travellers. This charming had a lot of international influence as it used to be one of the most important trade ports in Vietnam. You can either take a bus, train or flight to travel from Hanoi to Hoi An.
Another upcoming destination in Vietnam is Tam Coc.  Tam Coc is a small village in Ninh Binh province. Ninh Binh is often called the dry Halong Bay,  referring to the gorgeous landscape of limestone rocks that many travellers remember of Halong Bay. It only takes about 2 hours to travel from Hanoi to Ninh Binh by bus. So if you have a few extra days left, don't forget to include Tam Coc in your Vietnam itinerary!